Private Peaceful by Michael Morpurgo (Harper Collins, 2003)
187 pgs; told in 13 sections over the course of one night.
Subjects: World War One, England, Belgium, Flanders, Ypres, deserters, junior fiction/junior YA (Year 7-10)
Also made into a film (2012) and a one-man stage show (although from what I've read, this has a different ending). T

he film has a study resource which includes interviews with Michael Morpurgo and screen writer Simon Reade, as well as a trailer.
Synopsis
The story is told in a series of flashbacks by Private Tommo Peaceful, aged nearly 18, who spends one long night waiting for the dawn and remembering back over his life so far. The reason for his night-long vigil is hinted at but contains an unexpected twist at the end.
Tommo grew up in a small village in Devon with his two older brothers, Charlie (whom he idolises) and Big Joe, who is mentally handicapped. The first half of the book deals with his childhood: schooling, his father's death, his mother's desperate efforts to keep the family together and the girl – Molly – whom both he and Charlie fall in love with, although it's Charlie who wins and marries her. The pressure put on young men and boys to sign up for war is clearly shown when the sergeant major comes to town with his band of soldiers, "splendid in their scarlet uniforms."
Both Charlie and Tommo (aged nearly 16) sign up and are sent to the trenches near Ypres, where they soon realise there is nothing splendid about war at all. The bullying behaviour of one of the army sergeants, and Charlie's refusal to kowtow to him, is a constant theme, as is the fierce loyalty between the two brothers. At the end these two themes coincide, with fateful results.
Questions:
Do you think Charlie did the right thing when he refused to leave Tommo? What would have happened to him if he had left Tommo? What would have happened to Tommo?
He has written a number of other war-related books, notably
The war horse
(also made into a film.)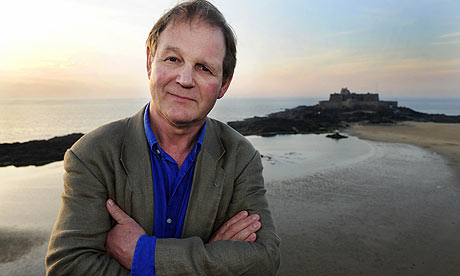 Other books you might like:
The silver donkey
by Sonya Hartnett also deals with the topic of army deserters and how they were treated.
So does My brother's war by David Hill (NZ author).
My review of The silver donkey includes some information on the Shot at Dawn Memorial in Britain which is a memorial to some of these young men from Britain and the Commonwealth.
New Zealand connections:
Desertion was treated as a crime by the army and could be punished by court-martial and execution. On pg 47 of Anzac Day: the New Zealand story is a section called "Pardoned at last". This tells the story of the men who were court-martialled for mutiny or desertion, often because they were suffering from undiagnosed shell shock. Many of these men had fought bravely in other parts of the war but had just reached the limit of what they could endure. Their deaths were seen as terribly shameful for their families and often they were not talked about for years.
The medals and certificate of pardon for one of the soldiers, Victor Spencer, were later gifted to the Bluff Maritime Museum.
The story of two of the five soldiers, both born in Australia, is told further in this transcript: "
ANZAC tragedies revealed after 80 years: the stories of
Private John Sweeney and Frank Needs / John King , both Australians who signed up in NZ, and served bravely in Gallipoli but were charged with desertion in France and shot."
(It's interesting to note that Australian never allowed its own
soldiers to be shot, perhaps because the AIF was only ever made up of volunteers
- conscription was voted against twice by the Australian public during WW1 – and the public outcry would have been huge. But these two men had signed up for the NZ army.)