Meet Weary Dunlop
by Claire Saxby, illustrated by Jeremy Lord (Random House Australia, 2015)
32 pages with colour illustrations, map and timeline
Subjects: World War Two, Australia, Singapore, Thailand, Burma, Ernest Dunlop, prisoners of war, junior fiction (Year 5-8)
Synopsis
Thanks to Claire Saxby for kindly sending me a copy of her new book. This is one of a series about "

the extraordinary men and women who have shaped Australia's history". O

thers in the Meet… series are Ned Kelly, Mary Mackillop, Captain Cook, Douglas Mawson, Nancy Bird Walton and Banjo Patterson (with more titles promised soon).
"Weary" Dunlop (his nickname is explained inside) was an Australian army surgeon in WW2. His bravery, compassion, knowledge and skill helped to save the lives and bolster the spirits of fellow POWs on the Thai-Burma railway.
Claire Saxby's website is
here
.
I love her description of her early
reading
habits:
"I have
always
loved
reading. I used to go home from boarding school and read for days on end, only emerging to swim and eat. I love words. I love
how
they
sound
, the work they do, the
images
they create."
He also has an online store (for his prints, often Aussie-themed) where he describes himself as "a French/Aussie, Sydney based illustrator."
From Jeremy Lord's website
Other books you might like
Each year on 25 April, Anzac Day in Thailand is commemorated with a Dawn Service and Gunfire Breakfast at Hellfire Pass and a Memorial Service and Wreath Laying Ceremony at Kanchanaburi Allied War Cemetery.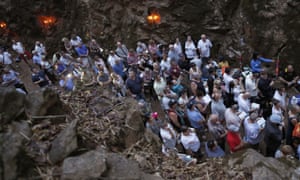 People gather for Anzac Day in Hellfire Pass, Kanchanaburi province, Thailand,
on the route of the Thai-Burma railway. Photograph: Sakchai Lalit/AP
What did I know about Sir (Ernest) Edward "Weary" Dunlop before reading this? Nothing! (So this book was a good place to start.)
The Australian War
Memorial
bio says that "
On 20 January 1943 he left Singapore for Thailand in charge of "Dunlop Force" to work on the Burma-Thailand railway. He remained there until the war ended, labouring tirelessly to save wounded, sick and malnourished men. Many times he put his own life at risk as he stood up to the brutality of his Japanese captors. Though not the only medical officer to act in this selfless way, his name was to become a legend among Australian prisoners of war and an inspiration for their own survival. Throughout his captivity and at great personal risk Dunlop recorded his experiences in his diaries."
After the war, he got married and continued both working as a surgeon and supporting former POWs of the Japanese. Over 10,000 people came to his state funeral in Melbourne in 1993 and portions of
his ashes were later interred at Hellfire Pass and floated down the nearby river
.
There is lots of info about him online – more here, including a video clip of the floating of his ashes which is a very moving scene.